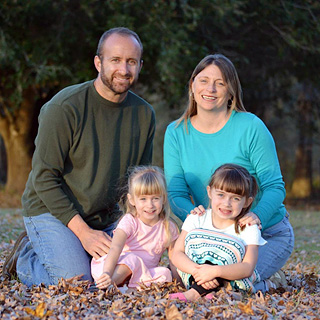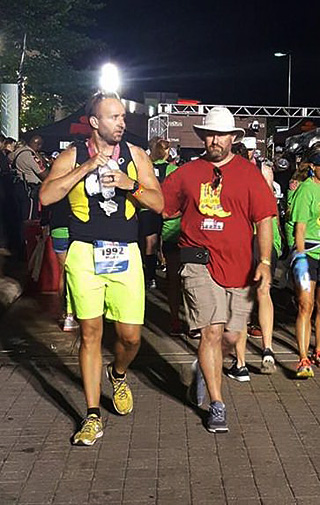 About Me
As a non-fiction writer, I feel that books should come from areas that the author is intimately familiar with.  Sure, anyone can research a topic on the internet and then go write a book, but that book will at best be highly superficial, lacking the depth and detail that readers expect from a quality book.  Therefore, my books are focused in the areas of health and fitness, both of which are areas that reflect my experience and my background.
Writing has always been fun for me, but only in the last few years have I really learned how to write.  Previously I had always just put thoughts on paper, whether it be in a letter, memo, or course assignment.  Then, as a graduate student, I was lucky enough to have mentors that taught me the intricacies of true writing.  It was at this point that I really fell in love with professional writing, and realized that I may just have a talent for it.  I began to notice errors more easily in the writing of others, and I realized how much I enjoy helping others write better.  Suddenly, writing became a passion.
My first efforts at developing a book stemmed from coaching students on how to write.  I realized that multiple students were often making identical errors, and I thought that a dedicated writing guide might be beneficial in helping them develop writing skills.  So, I drafted an academic textbook proposal and sent it to several publishers, one of which eventually accepted and will be releasing the book in late 2018.
That thrill of the chase in finding a publisher spurred me on to write a second, health-related book.  However, the process that ensued of writing a proposal, and waiting for an agent, and altering the proposal to meet the agent's preferences, and still waiting weeks or sometimes months for a response convinced me that traditional publishing is not for me.  So I made the switch to self-publishing, and now I have published several books, including those in my 'vestibular series' that focus on medical conditions of the inner ear.  I have also started two books in the area of fitness, with ideas for more books constantly bouncing around in my head.
As for me, I live with my wife and daughters in the booming city of Houston yet I'm a small-town Midwesterner at heart.  My background and experience is in the area of sports medicine, and I have a love for my career that rivals my passion for writing.  After working in the clinical field as an athletic trainer for seven years, I went back to school to earn my doctorate in Kinesiology, followed by a post-doctoral fellowship in molecular physiology and biophysics.  Now, I help administrate a clinical program to prepare future students to be successful in the work force.
At home, if I'm not on my computer compiling sources for my next book I just might be partaking in my other passion – fitness.  My training has taught me the importance of staying fit, and I enjoy a nice long run or bike ride, having completed several marathons and even becoming an Ironman in 2017.  When I need a break from all of that, you'll often find me playing games with my two girls or perhaps enjoying my 89th viewing of a King of Queens episode.   If we can escape the city for a weekend, nothing relaxes me more than to get away from the hustle and bustle of the big city and into the quiet ambiance of the country, preferably on a slow-cruising boat just before sunset.